The Guide Safaris
Your Dream Safari of Africa
So, what exactly is luxury in Africa? Well, to us it's as much about the location and ambience, as it is about the experience and how it makes you feel. Do you return home richer for having been there? Do you have more memories, stories and photographs than you do trinkets and souvenirs?
With us you will enjoy unforgettable safari packages with luxury experience.
OUR VALUABLE SERVICES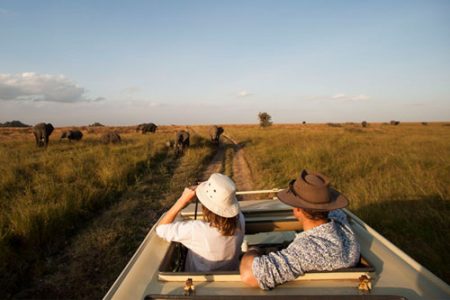 Tanzania Unforgettable
Safaris
You've been dreaming about Your dream safari of Africa, the Northern safari circuit offers a range of national parks such as Tarangire National Park, Lake Manyara National Park, Ngorongoro Conservation Area and the famous Ngorongoro Crater, the Serengeti National Park
Kilimanjaro climbing
Have you ever dreamed of climbing Kilimanjaro? To climb Kili means standing on the roof of Africa (5895 m/19341 ft) and enjoying the breathtaking landscapes around, hiking through the pristine tropical forests full of wild animals, looking at the starry sky…
Holidays in Zanzibar
Zanzibar's Indian Ocean offers world class waterspouts including scuba diving, snorkeling, deep sea fishing, kayaking, windsurfing, water-skiing and sailing on traditional local dhows. With The Guide Safari, you can learn more about this island paradise, and plan an unforgettable….
For The True Safari Experience!
All night stops under our programs are in reliable lodges known for their high-quality standards. Comfort and gratification of the guests are top priorities of all our hospitality partners.
Our Safari Car
Our Safari cars are well equipped with refrigerators, comfortable seats, chargers for mobile/video cameras and pop-up roof ready for unforgettable safaris.
Professional Guides​
Our Safari Guides are more than Leaders, Spotters, Wildlife experts, True ambassador of Tanzania and always make sure that you get unforgettable lifetime experience on your safari.
REQUEST A PRICE QUOTE!
[quform id="5″ name="contact form"]
Contact Us
Send Us a Message
[quform id="5″ name="contact form"]
Our Contacts
Email
office@theguidesafaris.com
Phone
+255 624 012 180
Follow Us